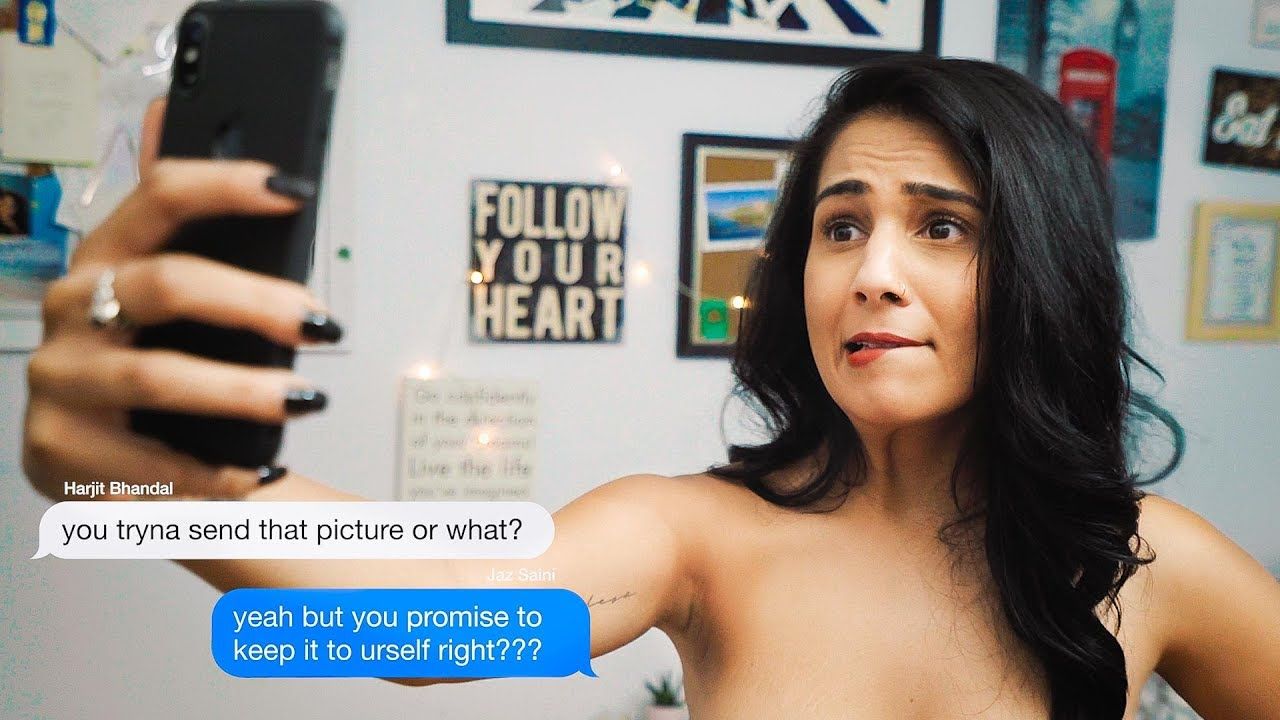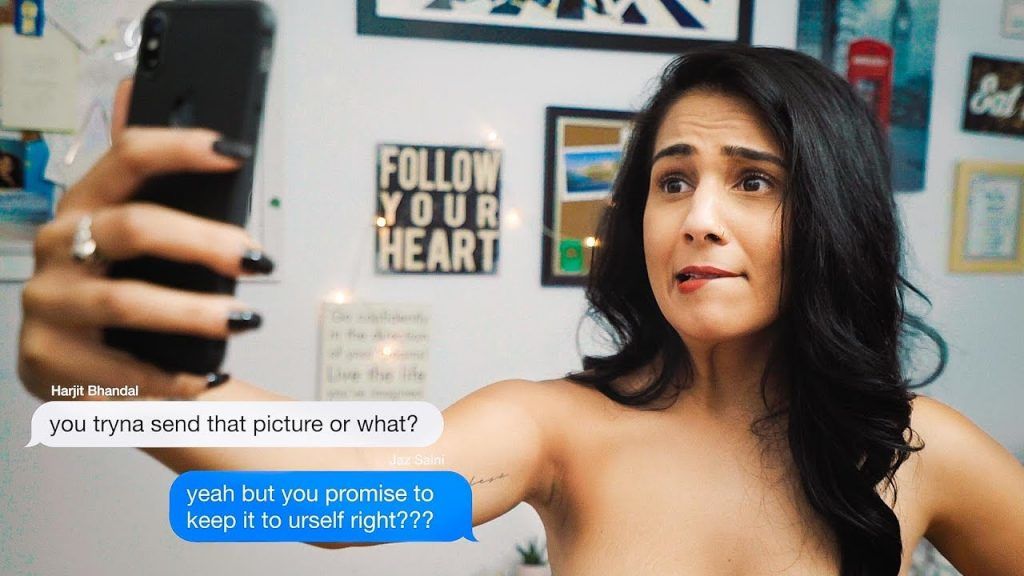 When you are trying to get a guy all worked up, a sexy message can really do the trick. It is important that you get an idea of what to say before sending any messages. If you want to get him ready for you, this is a very effective approach to take.
Sometimes a guy just wants to hear a girl talk dirty to him, even if it is just through text messages. You might be surprised when it comes to just how well this works. It can make your sex so much better.
Start sexting him early on in the day, so by the time he comes over he's ready to pleasure you beyond belief. This has become a common type of foreplay among couples, and for good reason. You will be able to exchange messages and fantasies until you are finally able to be together in the same bed.
Dirty Sex Talk Phrases:
I'm lying in bed naked touching myself and thinking about how badly I want you between my legs right now.
I really want you to take me from behind hard and fast tonight.
I'll be your personal stripper, slowly taking off all my clothes while you watch me from the bed.
I want to touch your sexy naked body so bad, feeling how hard you get as I work my hands down from your chest.
I'm so ridiculously horny right now imagining how good it is good to feel riding you later.
Kiss my lips and while you slide your hands down my pants and finger me until I am soaking wet.
I absolutely love it when you hold me down and take control in bed.
I've been such a bad girl. Can I count on you to punish me like I deserve?
What is your ultimate sexy fantasy? Because I want to make it come true.
There is nothing more I want right now than to feel you on top of me taking control.
Kiss and lick my breasts, working your way down to my pussy with your talented tongue.
I am going to be all yours tonight, and you can do whatever you want with me stud.
I get so turned on whenever I think about us making out. It gets me so wet even when I am at work.
I just can't stop thinking about how good your throbbing cock is going to feel deep inside of me.
I want you to use me over and over for your own pleasure tonight.
Let's have the hottest sex all night long until we are both soaked in sweat and completely exhausted.
I want to bounce up and down on your big dick while you feel my breasts and kiss my body all over.
You always give me the best oral sex I have ever had, and I cannot wait to feel your tongue in me again.
Next time we are together I am going to get down on my knees and pleasure you like never before.
Just feeling your hot body makes me so wet and turned on, I can't even describe how horny you make me.
Let's try to do anal tonight. I want to feel you deep inside of me.
I want to handcuff you to the bed and ride your cock until you can't take it anymore.
Spank my ass while you are thrusting in me from behind.
Explore my body with your tongue until I get wetter than I have ever been before in my life.
I'll take your pants off with my teeth and give you the best blowjob you have ever had.
I really want to be wild tonight. Let's do something super kinky and fun in bed.
I'm going to start taking off my clothes as soon as I walk in the door. Take me to your bed and do what you want with me.
Show me just how sexy you think I am.
I want you to keep going harder and harder until we both explode with pleasure.
There is nothing that I would enjoy more right now than to feel you inside of me.
Every time you touch me I feel weak and get so damn turned on.
I want to pleasure you with my tongue in so many different ways.
Thrust inside of me hard while you have your tongue down my throat.
I can't help but think about you when I start touching myself in bed.
I had the hottest dream the other night that you were on top of me. How about we make that a reality?
I am naked right now, just thinking about how good you would feel inside of me.
Take my panties off with your teeth and put your head between my legs.
How about we do some role playing? I will be the naughty student who desperately needs to be punished and taught a lesson.
I want you waiting for me naked on the bed when I walk in the door.
There are plenty of ways to get him worked up, but sexting is highly effective most of the time. A vast majority of guys are highly receptive to this form of flirting or foreplay. It is an excellent way to get things heated up before you even get into bed together.
Sext him throughout the day so that he is rock hard by the time he comes through the door. This is a surefire way to make things sexier and more interesting. Remember to use your imagination and get creative with your texts. These are some good examples to try out on him when you are just getting started. There is a very good chance that he will appreciate the effort.