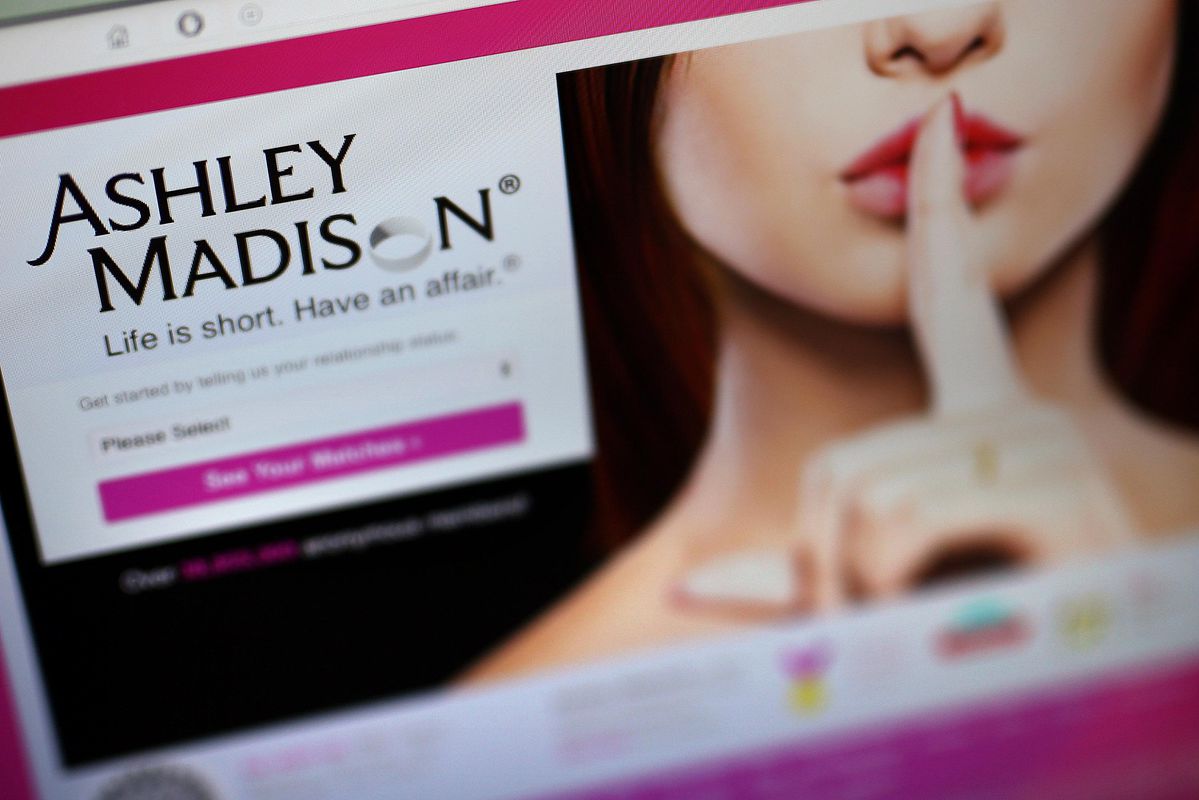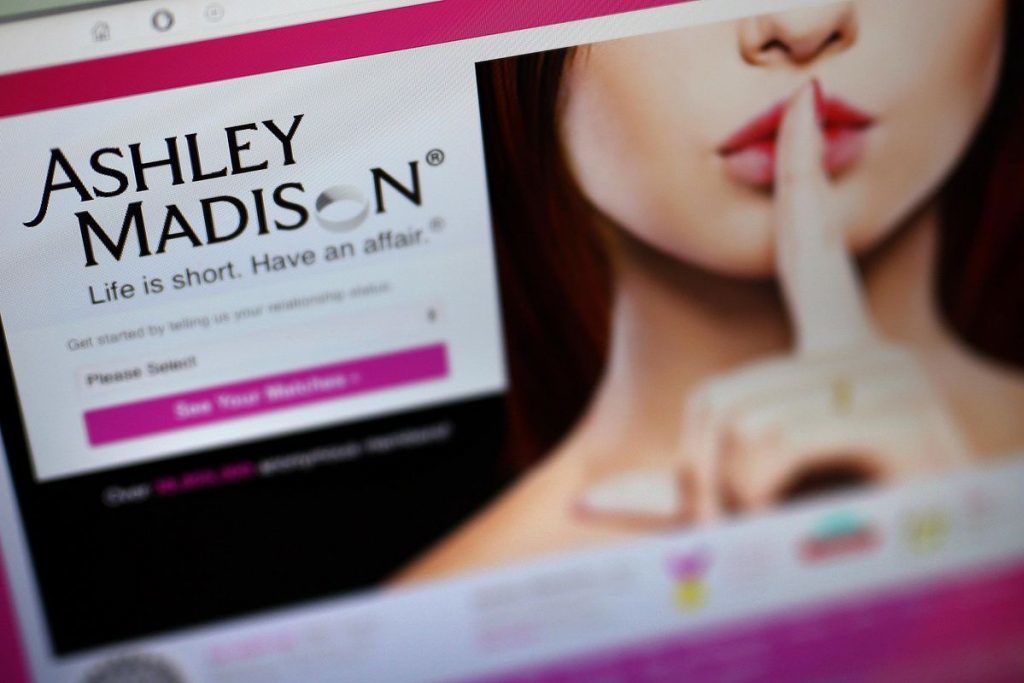 If you want to take a walk on the wild life, Ashley Madison is a website worth exploring. This site is specifically targeted towards those who desire an extramarital relationship. It offers a discreet way to have fun with someone else, which can be thrilling to say the least. There are a number of things that you'll want to know about this site before making a decision. We are going to take a close look at what this website has to offer so you can decide whether or not to use it.
Signing Up to Ashley Madison
The initial signup process with Ashley Madison takes only about 30 seconds to complete. You will need to submit your relationship status, country, zip code, date of birth, ethnicity, and email address. You'll also be asked to create a username and password. Once you have filled out this form, just select the "I Agree" button at the bottom.
You can sign up for an account on this website for free, and it's totally hassle free. After the initial signup form, you'll need to choose your profile photo. You will be given the option of editing your picture to remain discreet. This includes the ability to blur out or cover up your face.
Profiles
The discreet nature of this site means that the user profiles aren't incredibly detailed. You will, however, get some basic information on other users in their profiles. This includes the user's city, zodiac sign, gender, and what they are looking for. You have the option of editing any of the details in your own profile anytime you want.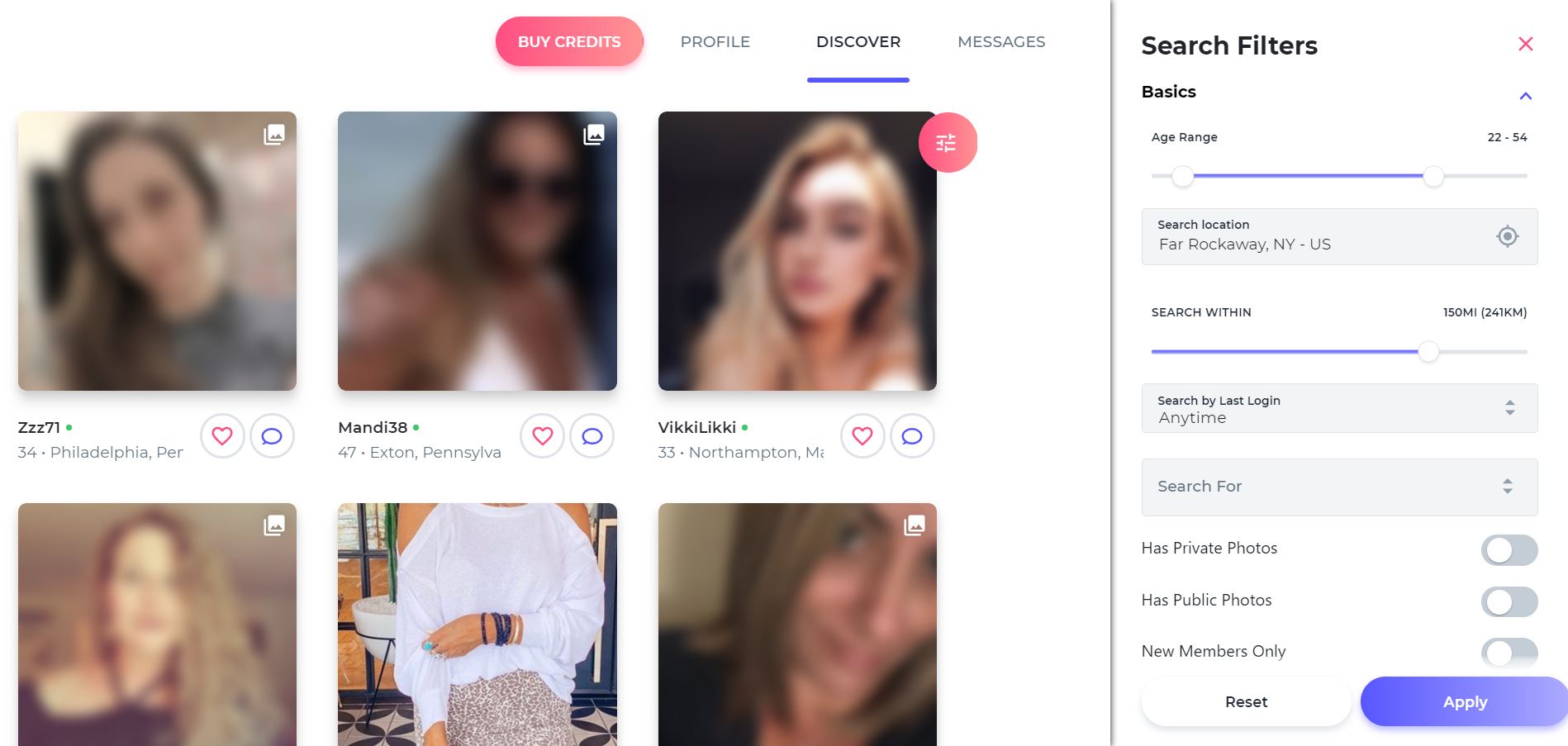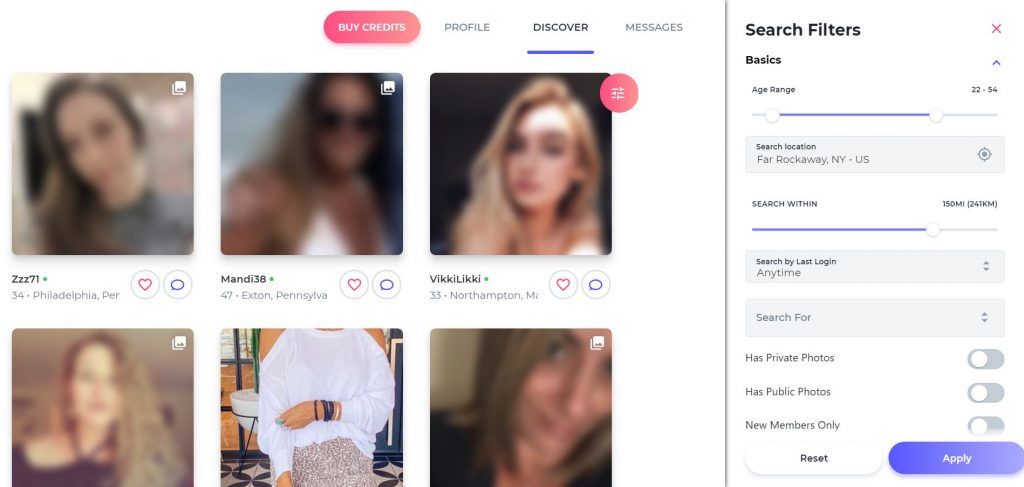 A basic free account on Ashley Madison allows you to search for other users and view their profiles. You'll be able to upload numerous photos to your profile. You can choose to share unedited photos of yourself with users of your choosing. This will give them a better idea of what you really look like.
Contacting Other Users
There are a couple of different ways to interact with other users on Ashley Madison. We highly recommend that you look into some of these options so you know what your choices are.
Messaging
The Message Plus feature that this site offers will let you send messages to any users you are interested in. You will need a premium membership to take advantage of this feature.
Live Chat
There is also a live chat feature that lets you talk to other users in chat rooms in real time. This is an excellent way of connecting with sexy singles, so it is worth checking out.
Send a Wink
Another way that you can interact with users on Ashley Madison is by sending a wink. This is basically just a way for you to let the other person know that you are interested in them. You will find a button to do this under the user's profile photo.
Send Gifts
You can send virtual gifts to other users you are interested in as a way of getting their attention. These gifts aren't free, and their cost varies depending on which ones you choose.
Favorites List
You'll be able to maintain a friends list with up to 100 different users. This makes it easy to choose a particular person to message at any given time. It's also a great way to bookmark certain users that you are interested in.
Other Features
There are a couple of other features Ashley Madison offers that you'll want to know about.
Traveling Man
There is a special feature that you can take advantage of when you are traveling. This premium feature allows you to send messages to as many as 30 different users in the area. It allows you to talk to other users in the area that you are traveling to before you even get there. This way you won't have to worry about frantically trying to find someone to hook up with at the last minute.
Priority Man
When you utilize the Priority Man feature, you'll be able to make your profile stand out from the others on the "members" page. This will significantly increase your chances of getting the attention of local users.
Membership Cost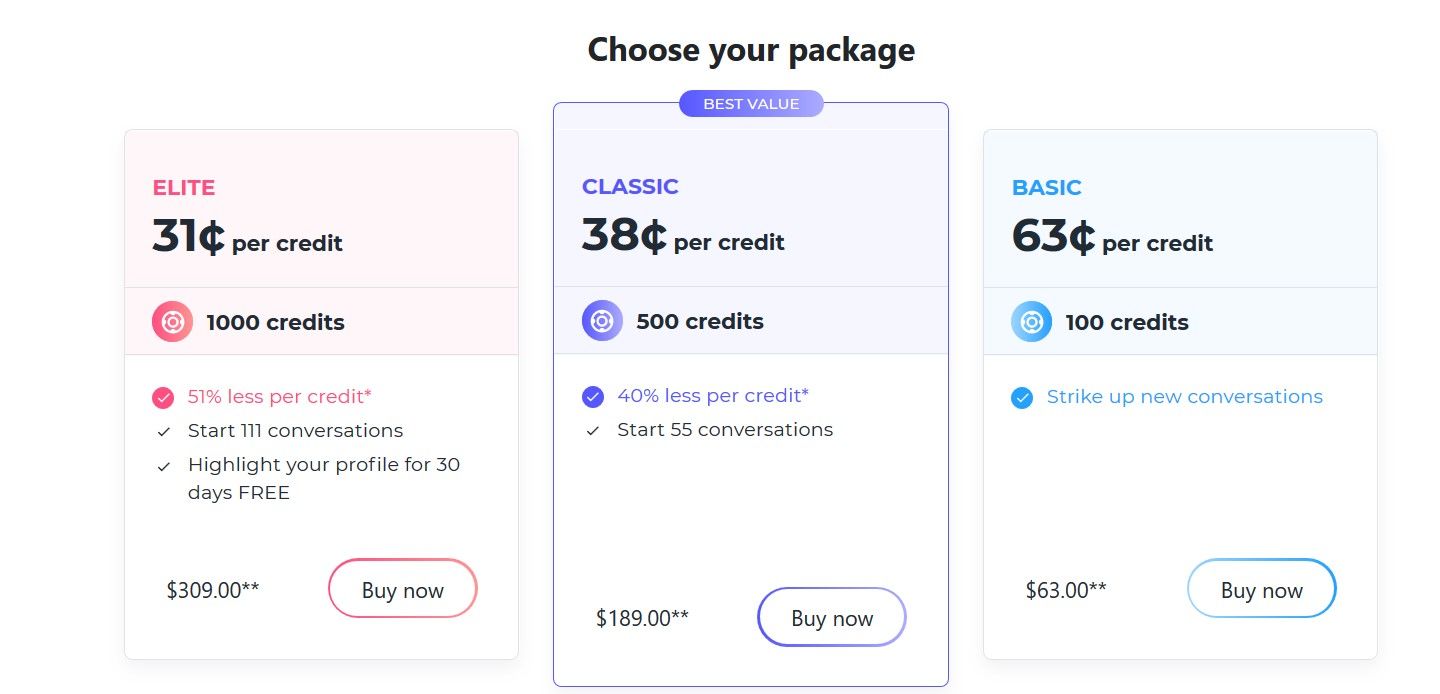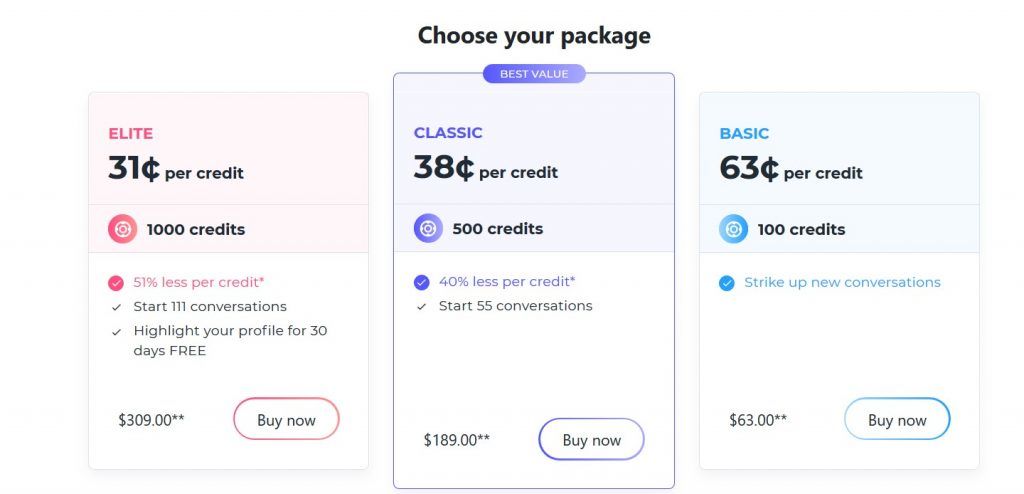 Ashley Madison's premium membership works on a credit system. You can buy credits to access a variety of features that are not available to those who have a basic free account.
You can buy 1000 credits for $289, 500 credits for $169, or 100 credits for $59. If you are new to this site, you can take advantage of 30 free days. This will also get you 24 hours of free chat on your first day.
You must purchase at least 100 credits, each of which is priced at $0.49. This means that you will have to pay a minimum of $50 to start using the premium features on this site. While this is not the cheapest casual encounters website on the internet, you definitely get your money's worth.
If you want to use the live chat feature that we mentioned above, you'll need to have more than 30 credits in your account. A total of 50 credits will be required for one hour of live chat. Once you have spent more than hour in live chat, you'll have to pay 30 credits and an additional 20 when the hour is up.
There is numerous payment methods accepted, so you shouldn't have an issue with this. You can use any major credit card, or even PayPal. This site does not currently offer Bitcoin or any cryptocurrency as a method of payment.
It's also worth mentioning that Ashley Madison maintains very discreet billing practices. If you pay for a premium membership on this site using a credit card, you won't have to worry about how it will appear on your statement.
User Base
A majority of Ashley Madison's user base is male, but there are 17 million users in the USA alone. This site boasts 20,000 daily logins from people all over the world. It has one of the most active communities of any casual encounters website. Most of the men who use this site are in their mid to late 30s and above. A majority of female users are 25-34 years old.
Website Design/Layout
When you visit Ashley Madison, you'll instantly find that it has a very intuitive layout that is easy to maneuver. Everything is laid out in a clean and straightforward manner. There are very few complaints from users about this site's overall design.
Mobile App
The Ashley Madison mobile app is available for both Android and iOS users. It has a solid design and allows you to gain access to all of the features that are available to non-mobile users. It doesn't take up a lot of storage space or memory on your device, which is always a good thing. The icon for this app is very discreet, so you won't have to worry about anyone noticing it on your smartphone or tablet.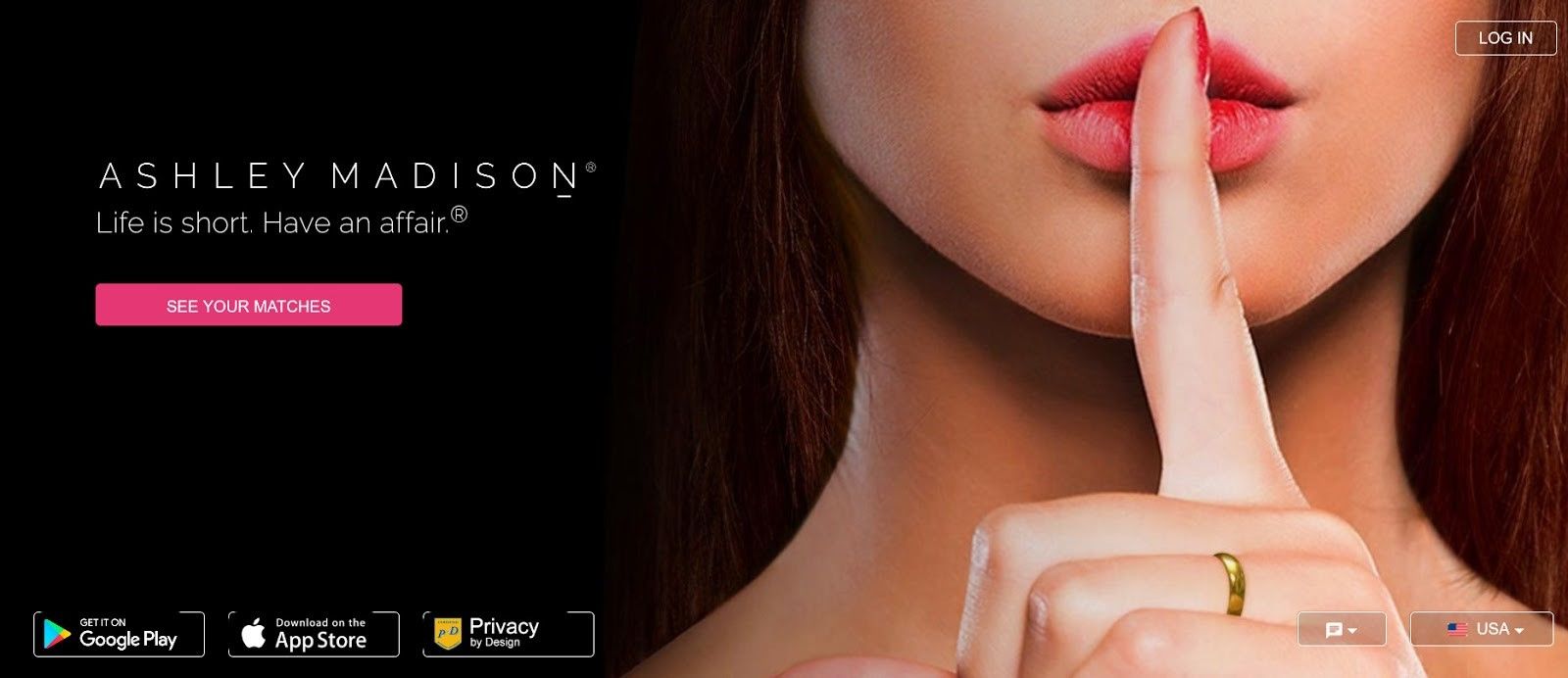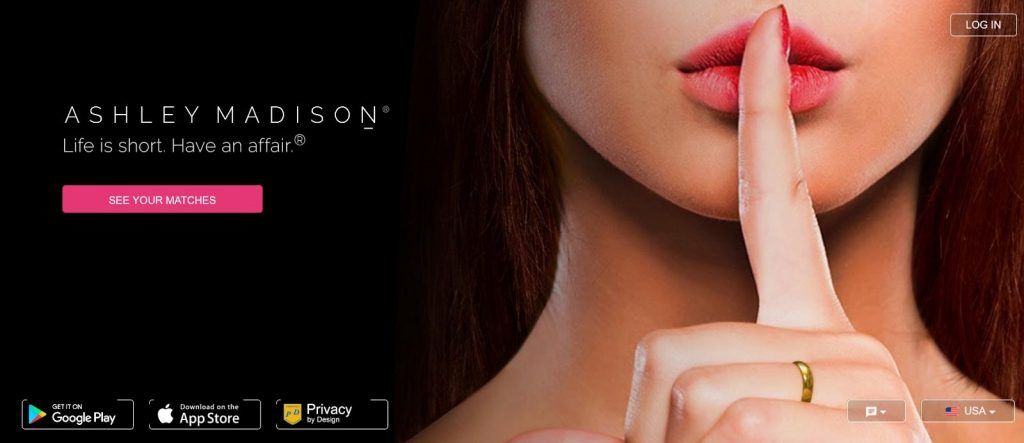 Security
Ashley Madison takes the security and privacy of their users' information very seriously. You should, however, use an email other than your primary one when signing up. This will help you maintain your privacy and discretion going forward.
You will be able to browse through profiles on this site anonymously. This site will never require you to submit any information that might compromise your identity. You therefore won't have to submit your home address or real name.
Benefits of Using Ashley Madison
Some of the main benefits of using this website include:
It has a very large active user base with users all over the world
Everything about this site is very discreet
You can sign up for a free account
There is an option to use the premium features 30 days for free
This website is easy to use and navigate
The mobile app is well-designed and available for most devices
There are many different ways of interacting with other users
Drawbacks of Using Ashley Madison
One of the only drawbacks of using this site is that you'll have to pay to use most of the features it offers. Some people prefer to pay for a monthly membership rather than having to buy credits. This is a minor issue, but it is still worth considering. The profiles on this site aren't incredibly detailed, but that is to be expected.
Final Thoughts
Ashley Madison has a lot to offer for just about any man or woman who is interested in having extramarital relations. This site will provide you with a quick and easy way to find like-minded people in your area. You should have no problems whatsoever with finding attractive men and/or women on this website. With millions of daily active users, it is one of the best sites for casual encounters. While this site might be a little pricey, it is well worth it overall. You will have tons of great features to help you hook up wherever you are.
Overall Rating
Summary
If you want to take a walk on the wild life, Ashley Madison is a website worth exploring. This site is specifically targeted towards those who desire an extramarital relationship.
Site Quality

Profiles

Pricing

Navigation