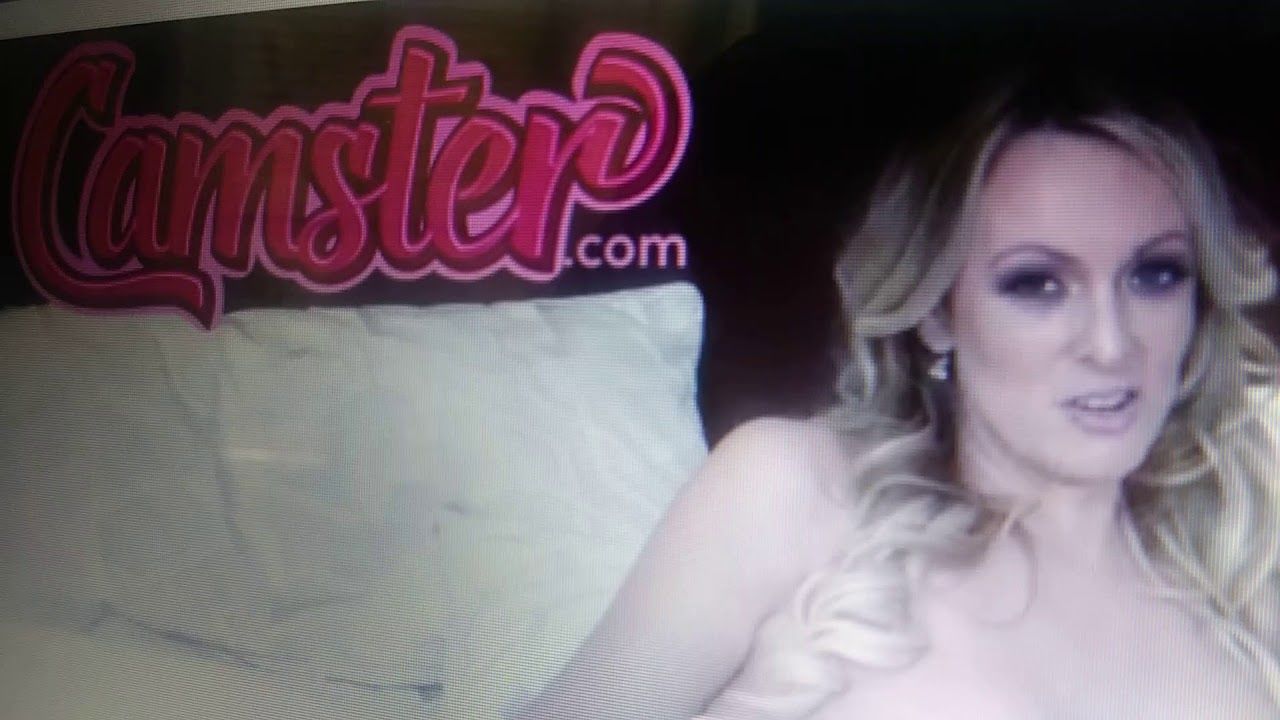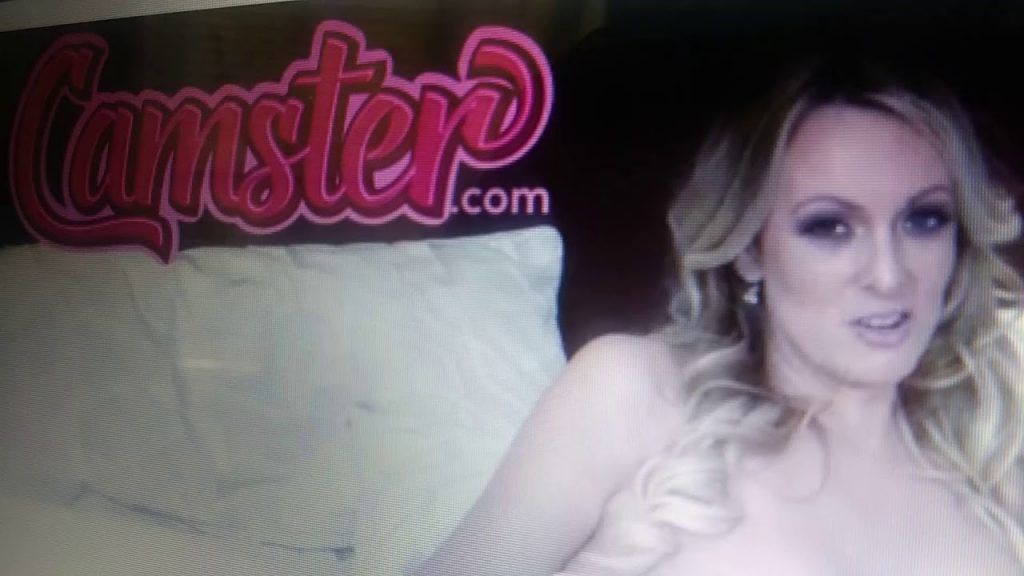 Camster is one of the leading names among live sex cam sites and for some good reasons. Long story short, it brings in plenty of hot models, while the video quality is way above average. As if all these were not enough, you got good support that is reliable and answers your inquiries in a quick and timely manner. Good customer support is rare on adult website, so it is a big plus in our opinion.
WORLD's HOTTEST Sex Cam Site Waiting Just For YOU! Visit
Camster.com
What else can you ask for? However, with so many alternatives out there, most people would find it hard to make a final choice. From this point of view, this Camster review will give you all the details you need. We have done hours of research on this site, so we can give you all of the important details that you need in order to make an informed decision. Find out what is inside once you register and what makes this website so popular. But you should know that because of this websites' wide variety and for all types of people and sexualities, you'll be quite entertained for a long time. There is definitely something for everyone, no matter what you are into.
Interface and Design
The interface is fairly simple with some thumbnails in the middle and menus on top and on the right. The best part about Camster is that – unlike other websites – you can take a peek inside a model's room without going in. Just scrolling over the image will give you a live video, so you know precisely what to expect. After all, a video is worth a thousand pictures. Pretty much every Camster review claims how useful this feature is. When you scroll over the picture of the performer, a loading Circle will appear in the middle of the picture. There are two options that could happen. A video could load and you can see a quick 30-second to 1 minute clip of the performer, or it could say that the performer is in a private session and is currently busy.
The design is simplistic, with the main menu on top. Other links are on the right side and include the most recent activity on Camster, such as new girls going online – maybe one of your favorites. It is much easier than refreshing the model's page every once in a while.
Models and Performers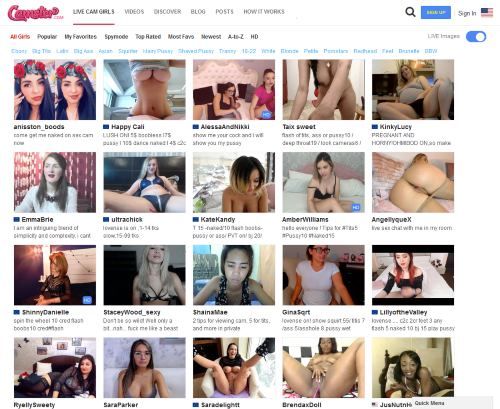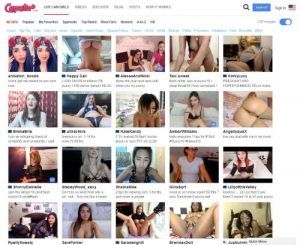 There are dozens of thousands of models using Camster and hundreds of them online at any random time. You can jump from one to another due to the right menu, which shows you thumbnails of online models. The categories on top are quite diversified and allow you to find girls, guys or couples. Moreover, you can check by tags and find mature ladies, big black ladies, Asians and so on. Whatever fantasy you have, Camster will probably be able to "supply" someone who can make it happen.
If you are a straight woman or a gay man, there's plenty for you to sample and watch as well. You have the options to see and be entertained by dominant men, twinks, skinny men, muscular men, chubby men, young men, older men, black men, and European men. Oftentimes, women are left out of websites that only have a small corner to themselves where they can enjoy videos. But this website has many different options and any type of woman with any interest can definitely find something that they will like.
Performers are friendly and their profiles include stats about their bodies, as well as small biographies and a few words. Many of them choose to upload pictures as well.
Registration and Use
Camster can be used for free without even registering, yet it depends what you want. If you want to see the models dressed while rubbing themselves, you can do it freely. If you are lucky, you might get to see more skin as well, while others tip. Once registered, you gain access to plenty of other features. You can tip a good work yourself too. Plus, you can take the models on private sessions. Many models enjoy being in private sessions as they can get to know the customers better. Plus it makes it easy for them to perform for just one person then to perform for many people in a viewing room.
Feeling adventurous? Go on the cam2cam feature, which allows the model to see you satisfying yourself while looking at her or himself. Cam2cam is a great feature and you should definitely take advantage of it when you become a member of this site.
Messaging and Communication
Communication goes to another level on Camster and every Camster review can agree with that. You can join models' fan clubs and get updates on a regular basis, but you also have a private messaging feature.
Simply put, you can get to know your favorite models better. You can send and receive emails and even befriend them. Of course, it is important to avoid looking like a stalker or chances are you will get blocked and reported. Keep it simple and polite and there is no way you can fail at befriending some of those beauties. Even though these are performers who you can pay to perform acts just for you, please remember that they are people and they have private lives as well, this is just their job even though counting is far different than any other job. Plus being polite and kind is a great way to develop a relationship with a cammer.
Packages and Prices
Unlike some live sex cam sites that put out a price and charge a different one because you need this and that too, Camster keeps it clean and simple. You can buy credits and use them on a per minute basis. For example, you need a few minutes to feel good with a model, so this is what you buy.
There is also a flat rate package that allows access to everything on a monthly basis. You might need to have to pay extra if you want to see photos and videos. However, when it comes to some models' photos, even unregistered users can see them in full size. We recommend that you spend at least a month on this site before you decide to purchase the entire all encompassing package. You must make sure that you can find everything that satisfies your needs before you put down a significant amount of money.
Who Camster Is for?
Camster is so diversified that it targets pretty much anyone interested in live sex cam shows. In fact, if you have been on other websites before, you will love the access to extra features, such as messaging models or the ability to jump from one live cam to another without too much hassle.
It is definitely one of those websites that will soon become your homepage in terms of live cams. It is mostly dedicated to men – easy to tell because most of the models are hot girls. However, if you are lucky, you might find some couples too.
What I Like about Camster?
The possibility to see live footage while scrolling over thumbnails is certainly an innovation. You can do the same on the small menu on the right. You know precisely what happens in a room, rather than having to go in. It saves time while trying to find the perfect girl for your fantasies.
Free videos are worth a shot too. You can go into any room as long as the model is online – no need to register. As long as others tip, you might get a nice show for free, yet tipping is courtesy. It is important to encourage models to keep doing better. Tipping those who perform for us is like tipping waiters and staff. It keeps their morale high and makes them happy to do their job. Imagine if every job allowed for tipping! Those who teach would probably end up with a lot more money!
What I Don't Like about Camster?
Not being able to perform comprehensive searches is a minus. How hard can it be? While you can go into categories, there is not much else you can do. Got a favorite model? Assuming that you forgot to add the model to your favorites, you can search by name. There are no other criteria.
Because of the lack of search function, it is important that you save any camera that you enjoy, even if you just like them a little bit. You don't want to be in the mood for a cam session and then discover that you did not save the person you are hoping to enjoy your session with.
Conclusion
In the end, this Camster review should give you some good hints about what to expect from this live sex cam site. Luckily, you can check around and see for yourself without having to register.
Overall Rating
Summary
Camster.com claims to be an adult social network, for what's that worth, but as far as we can tell, it's literally just another cam site with a lot of average looking ladies.
Quality

Content

Price

Navigation
Pros
Easy to use
Free shows
Plenty of models
No hidden fees
Private communication with models
Cons
Limited search function
No guys or transsexuals