Flingster is a platform where you can meet random persons and chat with them.
WORLD's BEST Random Chat Site For Adults Is Waiting! Visit
Flingster.com
The very concept of meeting someone new over the internet is exciting. There is a sense of promiscuousness associated with these kinds of meetings, making them all the more exciting.
In Flingster, you can keep your identity a secret, and without even registering yourself, you can meet other members via voice or video chat.The members and users are matched 1on 1 on a random basis. There is no restriction on your activity, and people can meet and start sex chatting right away.
Premium membership gives more filter options. As a premium member, you can filter people based on gender, location, and age.
Irrespective of your relationship status, you can go to Flingster, and become a member. You can thereby meet people there, date them, or have some pure sexual fun; no holds barred.
Flingster member demographics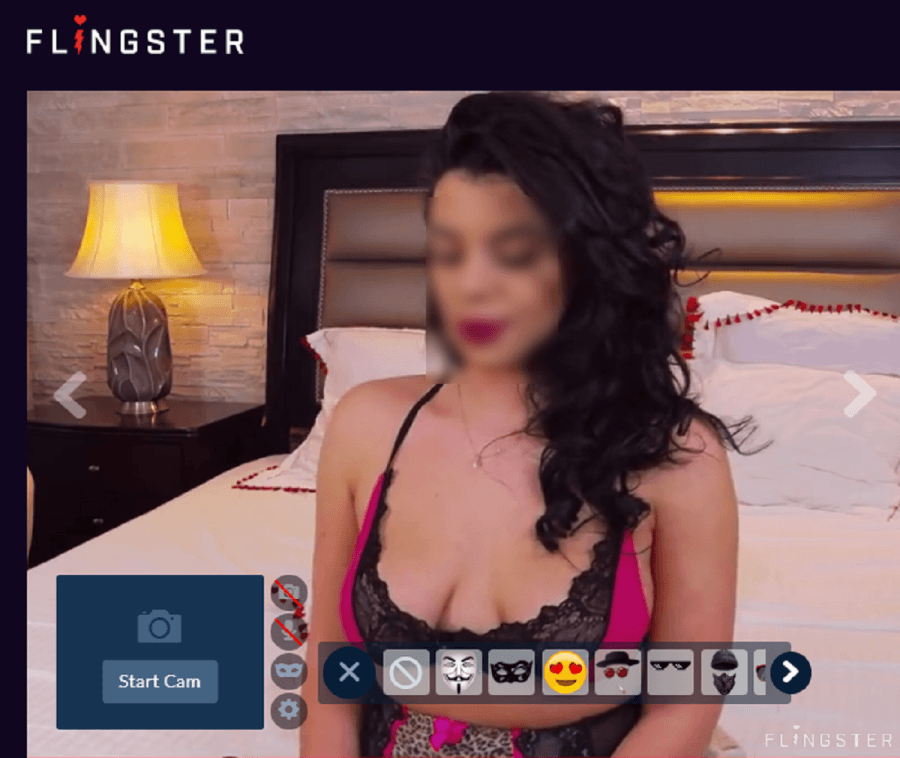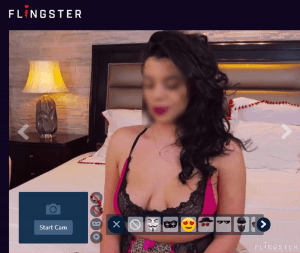 Flingster welcomes people from all walks of life. You have to be over 18 years of age. That is all. Just visit the website, and without even signing up, you can start all the action.
You can chat with people from all over the world. No matter how far they are or how near, the random match ensures you can have an exciting conversation with the other person, wherever they are. This opens up a prospect of cultural exchange as well.
You can keep your identity private by using a digital mask on your face. Although, as per your preference, you can also use your personality and show front to forge better relationships and long term connections.
With over a million active profiles in Flingster, you will never run out of patterns to match. Nearly 300000 active profiles are from the US, and there are around 15000 weekly active users.
With these many people in the US alone, you can probably meet someone in Flingster and then meet them in real life.
The percentage of women is much lesser than the rate of men presents on the platform. During our time on the website, we found many fake and bogus accounts, especially women. So, beware of fake profiles and scams.
Signing Up
Signing Up is free for Flingster. Provide your gender and email, and hit it up with your chat partner right away.
You don't even have to verify your email. This ensures you don't get mixed up in complicated things before you go on and have some fun.
No social media linking is possible in Flingster. Keep in mind all the fake profiles and scams and, you will find this is a good thing.
The sign-up process itself felt comfortable, and with no security measures in place, scams and Fake profiles are abundant. Be cautious while you interact with the person you are having a chat with.
Making contact
Both matching and chatting are free of charge and doesn't warrant any conditions. You can have unlimited chat time with any match you want.
There are both text and video chats available. If you don't feel comfortable with the video chat initially, you can start with text chat. As things become more comfortable with your chat partner, you can always opt for video chat.
If you are a premium member, you can select filters like gender and location and match with people accordingly in exchange for a small fee.
As you chat with people from around the world, sometimes it is not easy to understand their language as some of the chat in their native language. The best feature of Flingster is they translate the texts in your writing and vice versa. This is essential and works well in communicating with the other person.
Some users opt for outright nudity and revealing clothing. You can turn your camera off at the start, and as you begin to trust the person on the other end, you can start the video chat.
Profile Authenticity
We came across a number of fake profiles and scams while going through the profiles of Flingster members. Although most of the people we found were genuine, the presence of bots and fake profiles pose security threat. You should take appropriate precautions as you immerse yourself into the video chatting experience.
User interface
The user interface is clean, easy to understand and loads easily. The navigation is also pretty simple. You don't need to be tech guy to have your fun in Flingster. There are not a lot of steps and that means you can get down to business right away.
Prices
The sign up is absolutely free. But some services attract a small fee for you to get access. While all chats, the anonymity mask and the translation services are free, there are a number of paid services you can take advantage of.
Once you become a premium member, you get access to:
No Advertisement experiences.
Gender and location filter.
AR face filters to spice things up.
Verification badge.
The verification badge shows you are a genuine person and lessens the chance of scam.
If you want to try out the premium plans, we will advise you to take the weekly plan. Charged $6.99 per week, you can cancel anytime. The monthly and half yearly plans are there to lessen your per month cost. The month long plan is priced $ 19.99 per month, while the half yearly plan is priced at $14.99 per month.
Our Verdict
From the look and feel, Flingster feels pretty decent and straightforward in what it offers. The degree of anonymity and privacy maintained are satisfactory. The face mask provides an additional layer of privacy and that is a welcome feature.
The presence of bots and fake profiles hurt the prospect a bit but there are a lot of users nonetheless.
The number of women is far less than men and sometimes it becomes difficult to talk with a real woman.
Despite the shortcomings, there are a lot of positive features which are reason enough for you to try Flingster.
Click here to access a Flingster website and claim a free tokens now!