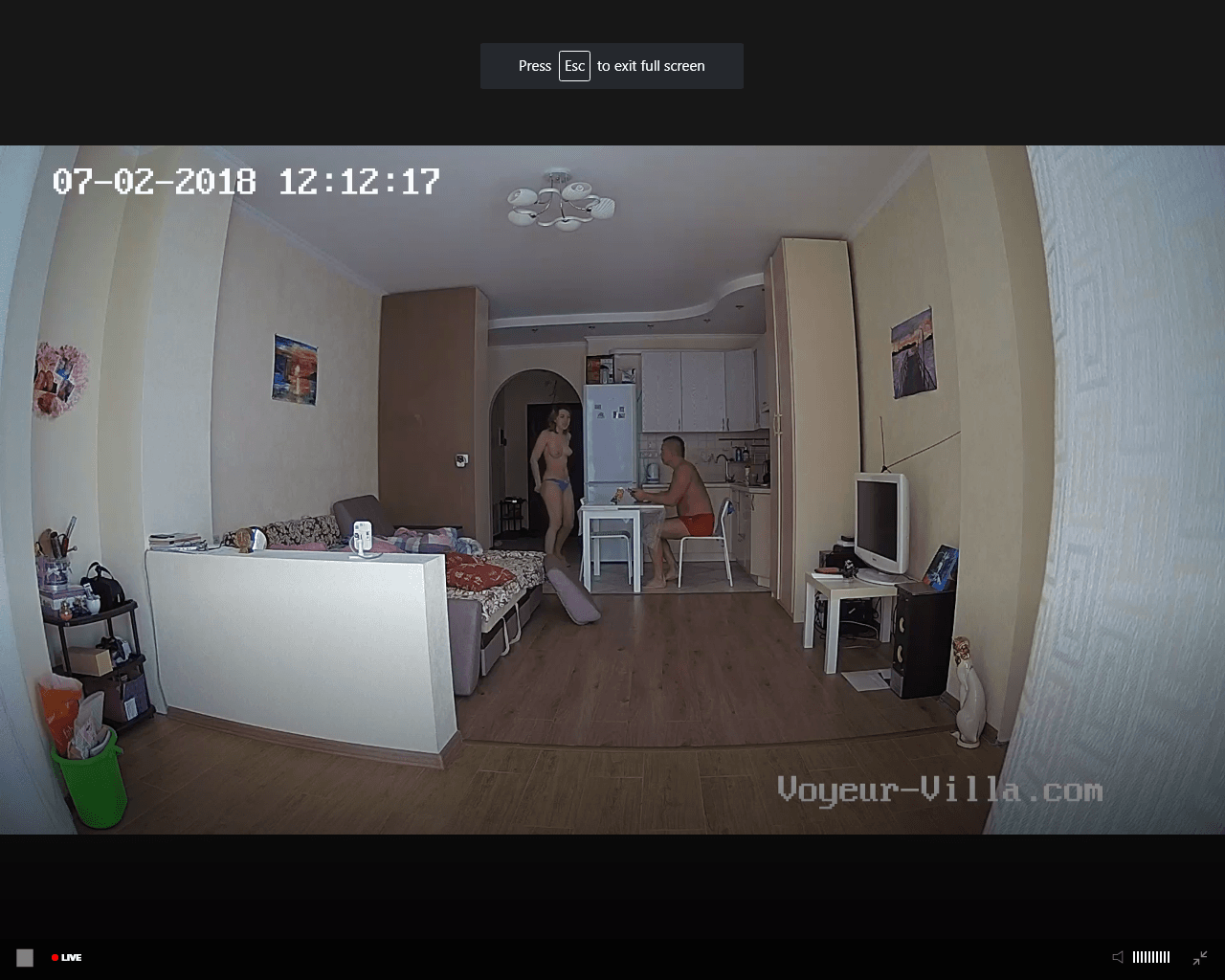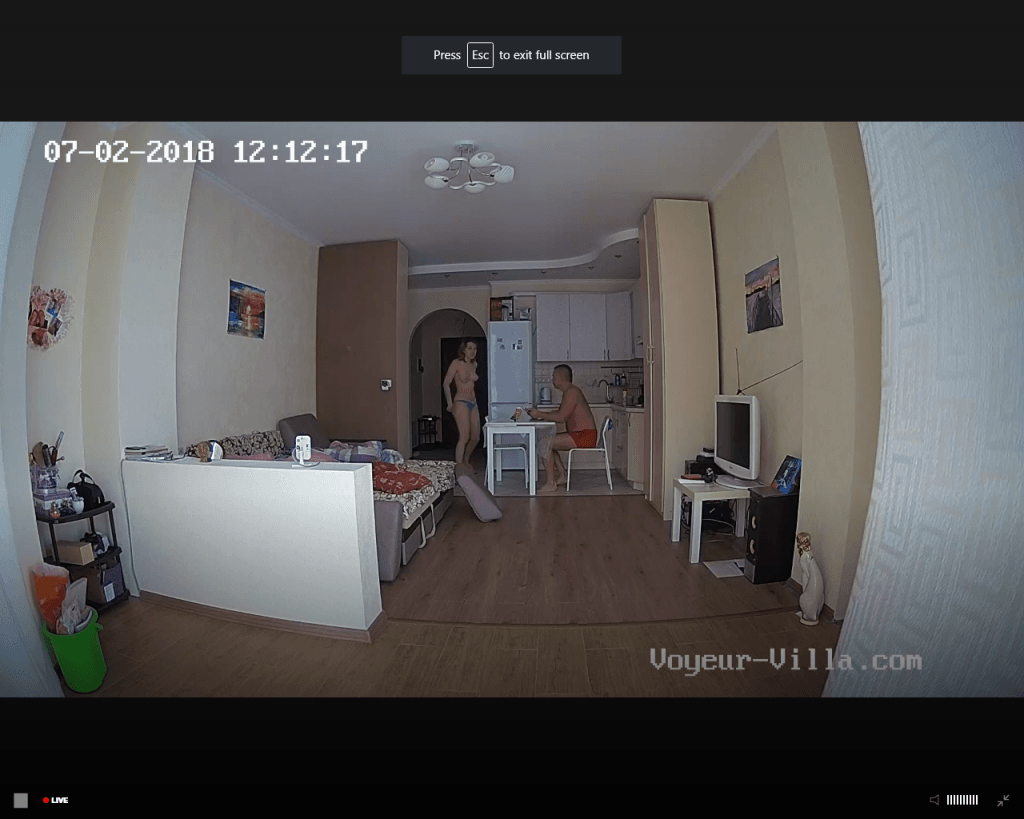 If you love visiting live cam sites, but you're starting to get tired of the same old thing over and over again then finding new cam site can be quite boring. It seems like there are many gimmicks that become old after a day or two. But do not despair, because we have found a brand new cam site that we are sure you have never experienced before.
This new site is called Voyeur Villa and it has something truly unique to offer. This website will provide you with five different live apartment webcams with beautiful voyeurs 24/7. This website is based in the UK and is one of the most visited cam sites in the world. There are more than 60 cams spread out over the five apartments, which are recorded and streamed online day and night. This type of cam site is truly amazing to see. It is both innovative and extremely creative.
Signing Up
When you go to sign up on Voyeur Villa, you will first need to choose which option you want. You can select from Trial, Standard, and Premium memberships. Unfortunately, there is no permanent free option for the site. There is only a trial period and you do lose access to your account if you do not start a subscription membership. Also, the trial membership is not free either. It cost $3.95 for a 3-day trial period. Once you have selected which one you want, you will need to create a password.
This signup process is very quick and easy. In fact, if you have your credit card ready, you can enter into the site in less than 5 minutes. So if you're in the mood and time is of the essence, you won't have to wait a long time.
Features
Once you have created an account on Voyeur Villa, you will be able to choose which apartments you want to look at. On this site, there are so many different types of locations to choose from. And each location has a theme as well as a variety of people. There are many different cams for each apartment/villa all throughout. You can quickly and easily go back and forth through various parts of the villa via the navigation panel at the top of the page.
You will be presented with a floor plan layout of each apartment, allowing you to see exactly where each of the cameras are.You will be able to see the living room, bathroom, patio, back yard, kitchen, hallway, laundry room and any other area that a particular house may have. This will make it easy to decide which room you want to view at any given moment in time. In these types of cams, sex could happen at any time and in any location.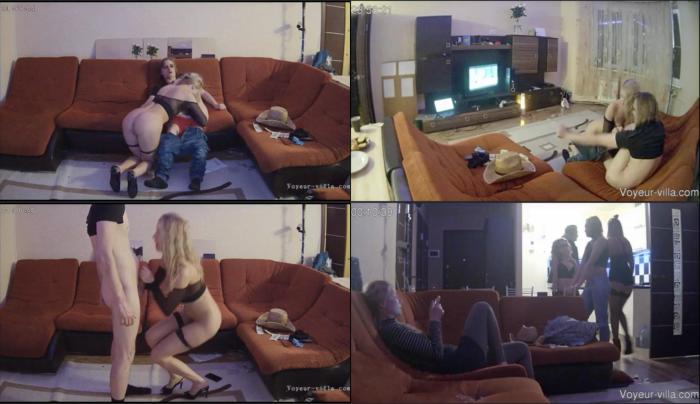 Since these cammers live in these houses, you will be able to see how they live and interact with each other. They eat together, watch tv together and experience room mate life with each other. Two to six people can live in one house, although there can be more if the house is big.
This website will provide you with a preview of each camera for the apartment you select, allowing you to decide which one you want to view. You can go into full screen mode in HD, depending on your membership level. This will give you a crystal clear view of whatever room you virtually visit.
There is another feature that lets you replay moments from the past 24 hours in any area of the apartment, though it is only available to premium members.
Another great premium feature is an archive that contains recorded videos from past streams. You can choose to watch these videos whenever you want with just the click of a button.
The Record function allows you to record anything that is happening life or from the past 24 hours. You can save these videos to an archive so they are always available to you to enjoy whenever you want.
Advantages
Some of the main advantages of using Voyeur Villa include:
HD video: You can view the cams on this site in stunning HD quality, providing you with a crystal clear picture at all times.
Attractive participants: You will find that all of the people in these live streamed apartments are very attractive. Because many of these scams are live and can happen at day or night, the quality of the camera is always the most important factor in a voyeur cam website.
Great design: This website has a very responsive design with an intuitive layout that is easy to navigate. We especially enjoy the option to check any room in the house. Some homes even have a patio options for those of us who like to watch people having sex outside.
Lots of extras: There are tons of extra features this site offers that you simply won't get with most others.
Disadvantages
A few of the disadvantages of Voyeur Villa include:
Not a lot of participants: There aren't a ton of different participants, as there are only five apartments to choose from.
No on site participant bios: If you want to learn more about each of the participants, you will have to visit their social media profiles or access a third-party site. This is really only a mild inconvenience. If we could alter the site in any way, we would definitely have an option for each of the camera performers to create a biography of themselves so we can get to know them. It also adds to the voyeur feel as now we know their background and their life story and why they may like certain acts.
Cost
There are three different membership options that you will have to choose from when signing up on Voyeur Villa, including:
Trial: You can choose to do a 3-day trial of this site for $3.95. This includes 24/7 customer support, all premium cams, motion detection, auto-follow top cam, and unlimited archive access.
Standard: The standard membership option includes round-the-clock support, HD quality cams, and all premium cams. It costs $29.95 per month.
Premium: The premium level membership for this site costs $39.95 and includes cams in 24 hour recordings, motion detection, and unlimited archive access.
The overall cost of this cam site really isn't all that bad when you compare it to some of others on the internet. Getting the premium membership is certainly worth it because of all the extras that you get, including unlimited access to a huge archive of videos. You can pay for any of these plans with any major credit card, Bitcoin, PayPal, or bank transfer. All of your payment information is kept safe.
Customer Support
This cam site offers 24/7 support, but it's not live. You have to fill out a form with your name, email, topic and message. The website staff is usually pretty good at getting back to these inquiries within 24 hours. We were hoping for some live chat function at least, but it's certainly better than nothing.
Security
All of the information that you submit on Voyeur Villa when you sign up will be protected and kept safe, including your credit card information. This site uses advanced firewall technology to ensure that all of their members' data is protected at all times. So far there haven't been any reports of members on this site having their information hacked or stolen in any way.
Who Should Use Voyeur Villa?
Anyone who enjoys watching live cams should consider using Voyeur Villa. This website is perfect for voyeurs who specifically love watching beautiful women in a home/apartment scenario. If you frequently visit live cam sites, this one is definitely worth giving a try. However, it is important to note that many of the women are beautiful but many of the men are kind of average. For female customers, you may have to sort through quite a number of villa cams before you find men that turn you on. But if you were into skinny man or men that are quite chubby, then it will be far easier for you to find your ideal man.
Conclusion
While you will have a lot of different live cam sites to choose from, this one in particular offers at least a few things the others do not. You will have a variety of HD cams to choose from, and the participants are always beautiful. There are numerous large apartments to choose from with over 10 different cams in each one. This website is very easy to navigate, even if you are using a mobile device. But we do recommend that you use this website on a large monitor so you can get the full experience of the activities and the HD camera.
You will always have quick access to each apartment and participant, making it easy to get your needs met. Even the audio quality of these cams is quite impressive and a step above what you'll get on most other sites.
Overall Rating
Summary
Voyeur Villa features wired apartments with hot, willing participants broadcasting their every activity 24/7. The site is based in the UK, and hosted in the Netherlands, but all of the participants are in Russia and of Russian origin.
Quality

Content

Price

Navigation